Introduction
I wanted to use a simple wiki site with WordPress, so I installed and used the popular YadaWiki.
Why YadaWiki
be a plugin I have a theme that I want to use, and I can't use it with the Wiki theme.
Free to use because i don't have money
Have a good support system The developer, dmccan, answered all the problems at the time of writing the article and decided that it was supported.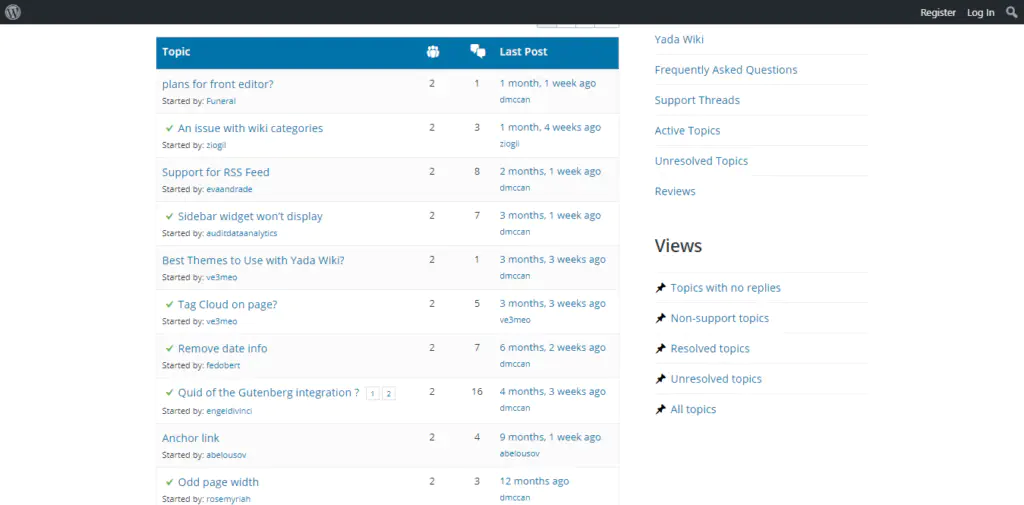 Regularly updated At the time of article creation, it was updated two months ago.
Highly rated by users It was highly rated as shown in the image below.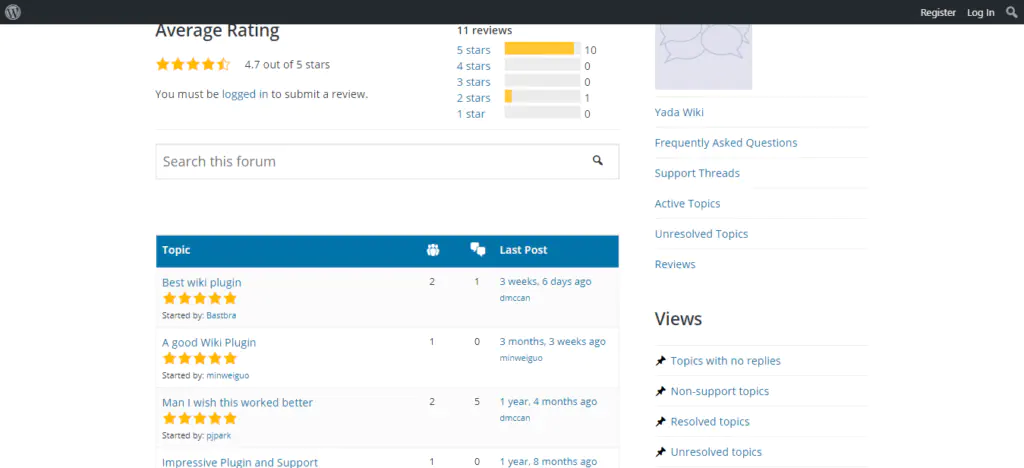 Features of YadawWiki
Just install this plugin and you can keep your theme, create a new index and create wiki pages under it.
In addition, wiki pages can be divided into custom tags and categories, and provide a table of contents option to enhance the usability of your site.
The site editor provides two shortcode buttons. A button to add a wiki link and an add wiki list button. Let's use it when jumping from a blog site to a wiki site!
Impressions after using
As mentioned above, it's an easy-to-use plug-in, but it's not compatible with the theme I'm using, so it's full of bugs.
I was able to fix it because it was something I could handle, but it may be difficult if I don't have knowledge of PHP. If you use the default theme, you can operate it without problems, so if you want to use this plugin, we recommend that you use it.
Another thing that bothered me a little is that the search function cannot be used as it is within the Wiki. It seems that you can do it if you do your best. I didn't try it this time because it wasn't urgent.
However, if you have some knowledge of PHP, I think it is a wonderful plugin that allows you to easily turn your site into a wiki by using it. If you are interested, let's use it!